Covid-19 Signage an Absolute Must
Thursday, 3rd September 2020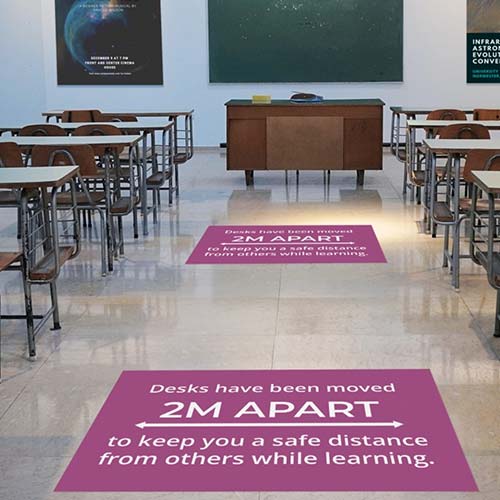 The Covid-19 pandemic has started to ease, and as businesses return to in-office working and retail and hospitality businesses start to welcome customers back, it is essential to be able to communicate protocols and procedures clearly.
One of the easiest ways to let staff and customers or visitors know what they need to do when they enter and move around within your premises is to use clear and visually attractive signage. 
Floor stickers that guide people through one-way entry and exit points and remind them to retain at least a 2m gap when queueing, for example, as well as signs reminding people to sanitise or wash their hands are a highly-effective visual aids, and can be branded with your company's logo to reinforce your commitment to their safety.
Added to this, posters, roller banners and other larger signage can be used to convey useful information and standard signage from Government, as well as your company's policies and protocols both outside the business and indoors around your premises.
There are many effective options to choose from, and a combination of signage types will be the most effective way to communicate the steps your business is taking to prevent the spread of Covid-19 and protect your staff and customers.
Contact one of our friendly team today to discuss the various options available for your Covid-19 signage.