Parker Noble Launches Brand New Website
Thursday, 3rd September 2020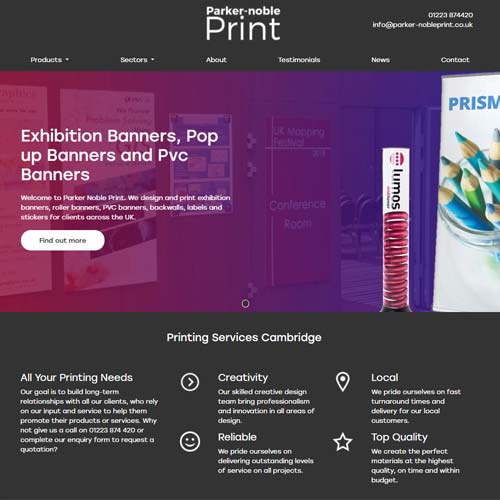 The team at Parker Noble Print is thrilled to announce the launch of our brand-new website, showcasing the wide range of standard and custom print services and innovative products we offer our clients.
As a turnkey printing solutions company, we wanted to have a digital brand presence that gives our customers a clear impression of who we are, what we do and why we're the ideal solutions partner for their needs. 
We approached local website design agency Realnet to help us develop our digital solution, and worked with them to ensure all our services, products and company attributes are clearly communicated.
Our new website covers our capabilities across interior and exterior graphics, our innovative modular exhibition stands and retail POS solutions, as well as our standard and custom printing services for labels and stickers, posters, signage and vinyls and Covid-19 products.
We look forward to welcoming our new customers via our website, and to delivering top-class service to our local and further-afield customers.